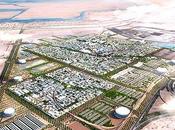 Integration of land use and transport planning, virtual mobility alternatives using ICT and better traffic management and route designs using ITS.
For the past twenty years or so, developed countries have started to ask if building bigger roads to cater for growing levels of traffic has been a good decision. One reason has been that new road space quickly gets filled up with more cars. Congestion returns with much more traffic stuck in jams. Slower, longer distance journeys also use a lot of fossil fuel, increasing greenhouse gas emissions and threatening national energy security.
Integrating land use and transport planning, which involves locating shops, businesses, schools and services close to high-density residential development can be part of the solution. Easily accessible local facilities can cater for consumer choice and reduce travel demand, opening up greater possibilities for walking and cycling. A study of Boston in the US found that doubling the building density there would reduce traffic by 10%.
Successful examples of land use and transport integration also call for the integration of legal, political and administrative structures so that the same agency is responsible for planning both functions. It is also necessary for governments to gain significant control over development decisions, something that needs to be strengthened in emerging economies.
In the UK, Planning Policy Guidance Note 13 (PPG13), directs the planning authority to reduce motorized journeys. The guidance requires dense, mixed-use developments, and the prioritization of walking, cycling and public transport.
An 'integrated master plan' approach to planning in Copenhagen in Denmark has enabled nearly 40% of journeys to be undertaken by bicycle.
Land use planning policy can also limit the amount of parking capacity available at new or altered developments. In parts of London where good public transport is available, planning guidance allows local government to cap the number of parking places in new developments - so called "low car" or "car-free" housing. Companies and schools are encouraged to establish travel plans, a series of co-ordinated measures that strengthen the use of shared and non-motorised transport.
Saving both overhead costs and greenhouse gas emissions BT's travel plan allows employees to work from home using ICT for a portion of the week. .
ICT can also improve the efficiency of freight movement. Indian Railways have used ICT, for example, to open up freight carriage to competition. Different companies bid online for capacity on scheduled trains. Loading factors have improved and Indian Railways is now back in the black after years of requiring state subsidy.
Hong Kong's Intelligent Transport Systems (ITS) allow public and private transport users to access electronic information to plan and optimize their journey depending on different parameters ranging from cost to time. The service can also be adapted for private companies to streamline their fleet management.
Key documents
Key presentations
Land Use and Environment in Transportation Planning, R Gackenheimer, ITF Conference Leipzig, 2008
Reduction of travel demand through urban planning practices and Yokohama case: In the context of integrating global environmental concerns into local environmental management, N. Kono, Researcher, IGES, Japan and T Hoshiko, PhD Candidate, Tokyo University, Japan
Promoting travel demand reduction in transport sector in cities of Asian developing countries: case of Bangkok: R Perera, Assistant Professor & Coordinator, Asian Institute of Technology, Thailand
Key Links